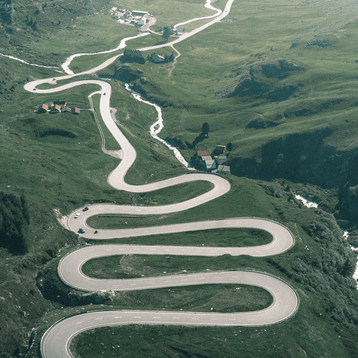 A small team of colleagues from Wroclaw and Warsaw are planning a third edition of the charity bike ride across Poland.
Dates : 23–26 May 2019 / 4 days of riding

Distance : approx. 520 km
Day 1: distance 135 km, elevation 1400 m
Day 2: distance 150 km, elevation 1370 m
Day 3: distance 160 km, elevation 1200 m
Day 4: distance 75 km, elevation 350 m

Start : Nowy Sacz
Finish line : Wroclaw / Credit Suisse office

In this way the participants want to support "Formula Dobra" Association. The cyclists commit their time, resources and efforts for the noble cause of the expedition: to help raise the money for the association, which became Credit Suisse's Charity of the Year 2019, and help the children - protégées of the hospice for children in Lower Silesia. You can support the initiative via donation. All collected funds will be donated for the "Formula Dobra" Association. Every single contribution counts!
------------------------------------------------------------------------------------
Niewielka grupa pracowników z Wroclawia i Warszawy planuje trzecia edycje charytatywnej akcji rowerowej Tour de Credit Suisse po Polsce.
Czas trwania : 23–26 maja 2019 / 4 dni jazdy na rowerze

Dystans : ok. 520 km

Dzien 1: dystans 135 km, roznica wzniesien 1400 m
Dzien 2: dystans 150 km, roznica wzniesien 1370 m
Dzien 3: dystans 160 km, roznica wzniesien 1200 m
Dzien 4: dystans 75 km, roznica wzniesien 350 m

Start : Nowy Sacz
Meta : Wroclaw / biuro Credit Suisse

Uczestnicy chca wesprzec Stowarzyszenie Formula Dobra. Cyklisci poswiecaja wlasny czas i sily dla slusznej sprawy. Zbieramy pieniadze dla Partnera Charytatywnego Roku 2019 firmy Credit Suisse. Srodki z akcji prezeznaczone beda na pomoc podopiecznym Hospicjum dla Dzieci Dolnego Slaska. Mozesz wesprzec inicjatywe wplacajac Twoja darowizne. Wszystkie wplaty beda przekazane Formule Dobra. Liczy sie kazda zlotowka!
READ MORE
Thank you
Champions
Supporters