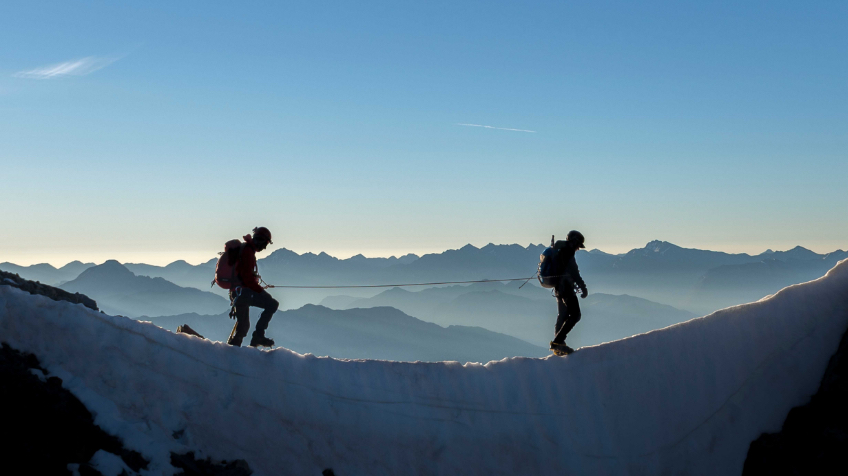 Natalia Roslik is a Credit Suisse employee located in Poland, Wroclaw and works in SUB. Read her story about the journey she planned below.
"This year is quite special to me because I celebrated my 30th birthday. I was waiting for this year and planned it extremely well. I always dreamed of spending my birthday in Central Park in NYC and then explore the USA. Unfortunately, COVID-19 ruined my plans and dreams. I never gave up and I decided to do something different, some might say a little bit crazy… In August I borrowed a bike from a Colleague of mine (thank you Olga Hedrych) and I cycled along the polish coast from Kolobrzeg to Hel (a total of about 400 km).
It is time to make my second dream come true and walk along the Portuguese Coastal Camino for the Charity of The Year and make something significant not only for myself but also for others.
Why Camino? I would love to take a break and focus on myself. I think this will give me the opportunity to clear my mind, recognise what is really important in my life, put myself out of my comfort zone and learn more about me. I want to get away from my daily life for a while. During the lockdown I spent too much time at home and in front of my computer. I live in a big city- Wroclaw which might be quite overwhelming sometimes therefore I very much need to connect with nature with no access to the Internet.
I will start in Portugal, Porto and will have 2 weeks to reach Camino de Compostela in Spain. The goal is to walk a distance of around 262 km and collect 1000 PLN for our Charity of The Year.
I hope I can count on you to support me and this charity to make it all come true!
I can't wait to share my Camino experience with you when I'm back!"
Natalia
READ MORE
---
Problem We Are Trying to Solve
The mission is to improve the comfort of living for the hospice patients and make people aware of the existence of hospices, and thus change their perception that hospice should not be associated with death only.
---
How We Are Going To Do It
The tour will be a demanding and physically challenging. Natalia will start her way in Porto and will have 2 weeks to reach Camino de Compostela in Spain. The goal is to walk the distance of around 262 km.
---
Who Benefits
With support from Credit Suisse, the St. Christopher's Oncological Hospice Foundation will be able to provide comprehensive end-of-life care to patients and support their families.
---
Long Term Impact
The primary goals is to help hospice to:
- relieve the physical and emotional suffering of patients and those who care for them
- promote the dignity of patients to the greatest extent possible
- support patients and their families in finding personal fulfillment as they deal with end-of-life challenges
---
What We Need To Do
Donate for the Poland Credit Suisse Charity of the Year.
---