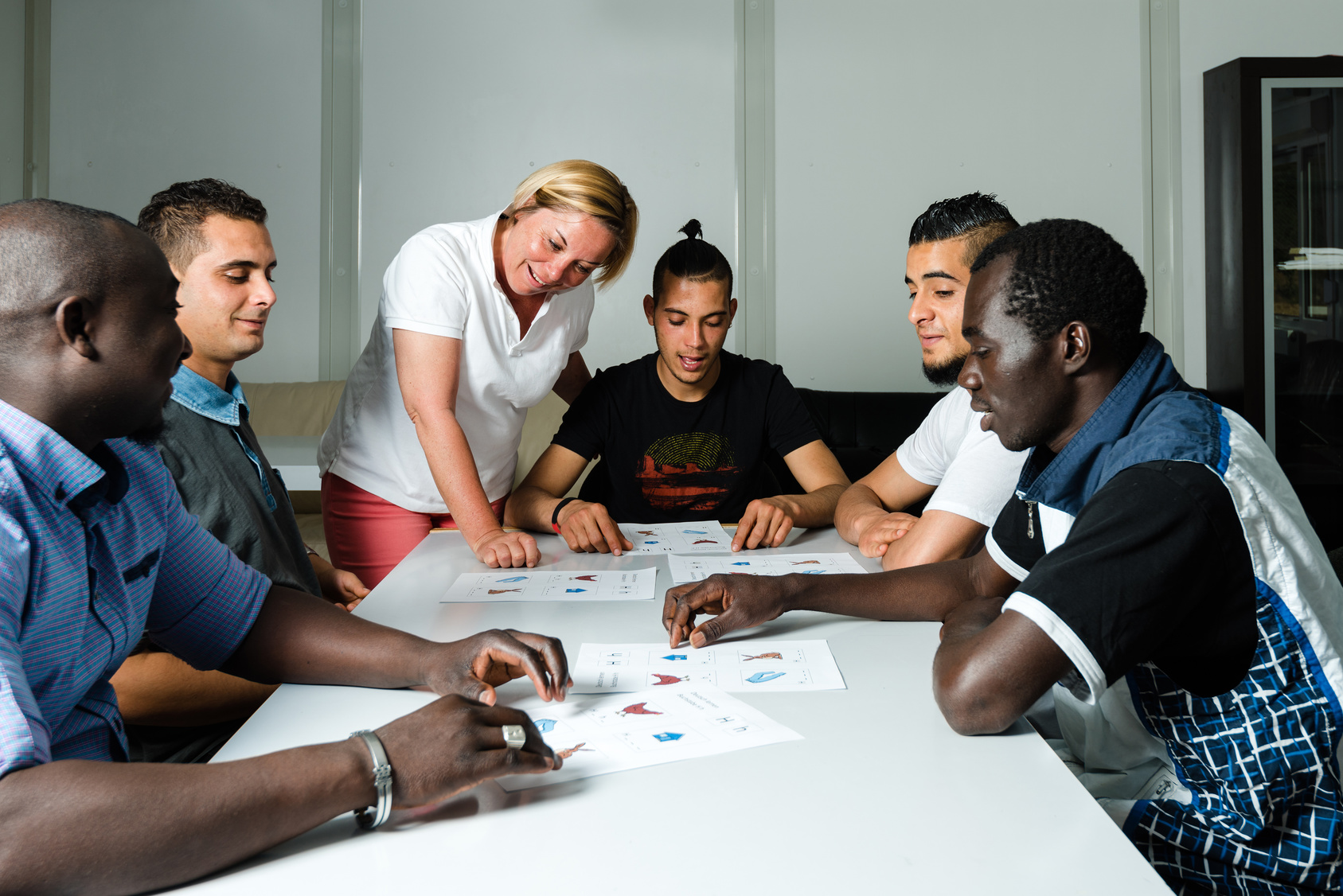 Computer and language skills are important core competencies in today's labor market. But where to acquire such knowledge in the absence of access to a PC, or if German-language courses are too expensive? Moreover, many people have no experience of the labor market, which makes job-hunting even more challenging. Together with LearnLocal, we close a gap in the social net here, and offer the following areas of learning at work:
People can obtain practical basic knowledge by attending low-cost computer and German language courses.
Migrants can gain their first experiences of the working world in sewing/repair shops, thereby improving their chances when they approach the labor market for the first time.
LearnLocal courses require very little prior knowledge, and the costs for course participants are low. The aim is to empower participants by strengthening their self-confidence when it comes to attending further courses or training sessions. More than 65 volunteers work for LearnLocal as course leaders of computer courses, as seamstresses in sewing/repair shops, as German-language teachers, or in childcare.
READ MORE