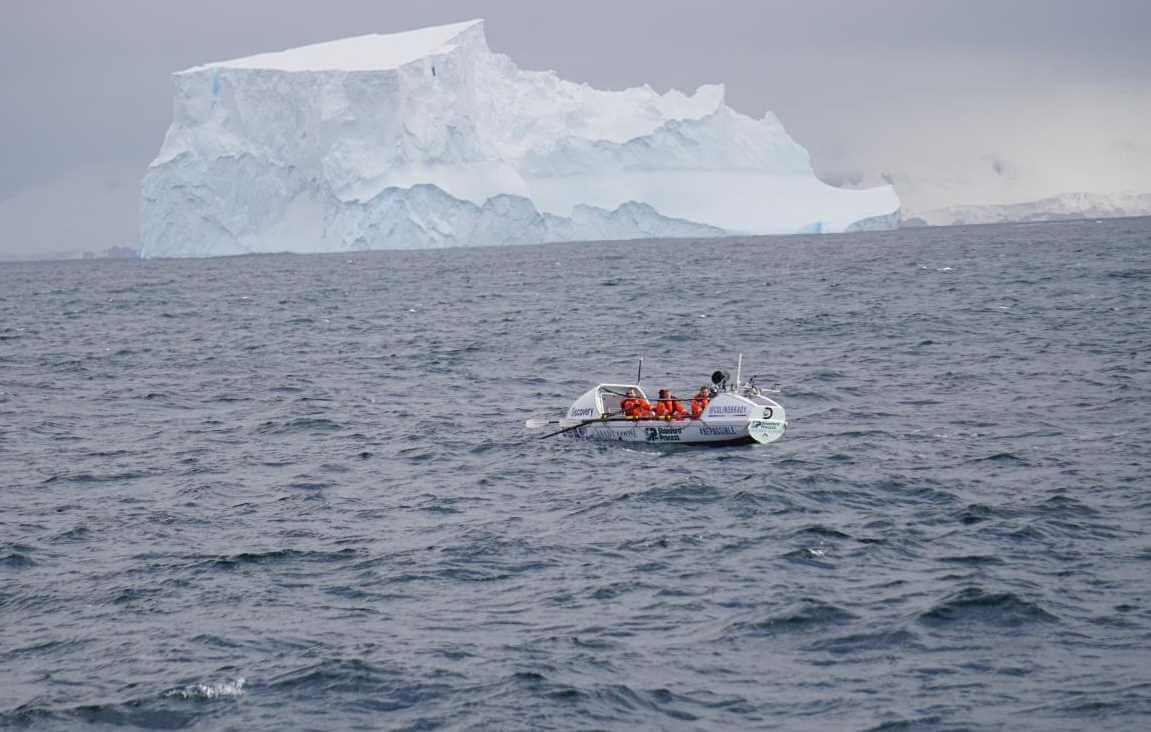 Arctic Ocean… 1450km of ice cold waters… 5 brave daredevils… 12-14 days of rowing… one goal…
In the middle of June 2020, five daredevils, among them Credit Suisse employee Adam Lodygowski, will challenge the ice cold waters of the Arctic Ocean in the rowing vessel (no engine, just propelled with the human muscles). Starting at the shores of Norway the crew will head towards Jan Mayen, Norwegian volcanic island in the Arctic Ocean, to be the first to row in the Norwegian Sea. Immediately after reaching the Island the crew will head south towards Iceland to be the first to row the Iceland Sea. The attempt of roughly 1450km will take 12-14 days of uninterrupted rowing. Given success, each crew member will be granted with three Guinness World Records (first to row Norwegian Sea, first to row Iceland Sea and first to row Artic Ocean open waters East to West).
For Adam, ex national rower, ice cold waves, fatigue, blisters, sleep deprivation and small vessel surrounded by dark waters of Arctic Ocean is nothing compared to people fighting cancer... He would like to make this immense mental and physical effort visible to the entire Credit Suisse organisation at the same time running the charity initiative supporting Oncology Hospice in Warsaw.
READ MORE
---
Problem We Are Trying to Solve
"You must live for another

if you wish to live for yourself.
We would like to support financially St Christopher's Oncology Hospice in Warsaw.
---
How We Are Going To Do It
..No engine.. just propelled with the human muscles....
---
Who Benefits
Poland Charity of the Year St Christopher's Oncology Hospice Foundation.
---
Long Term Impact
Our mission is to raise funds to help the Hospice improve the comfort of last moments of living for their oncology patients and make people aware of the existence of hospices, and thus change their perception that hospice should not be associated with death only..
---
What We Need To Do
Stay tuned for more, keep your fingers crossed for Adam and support this noble cause by donating to the Poland Charity of the Year.
---